Certainly well known is the photo of the Hubble telescope that shows the imposing columns of gas and dust, site of intense star formation, inside the Eagle Nebula . Oh well, we have seen it a lot of times.
But now, it is as if what we have been accustomed to seeing for years, suddenly reveals an unexpected new depth. So that even the usual views take on a new meaning. As if it were a new universe, the one we are observing through the tools of the James Webb Telescope. New and very old, at the same time .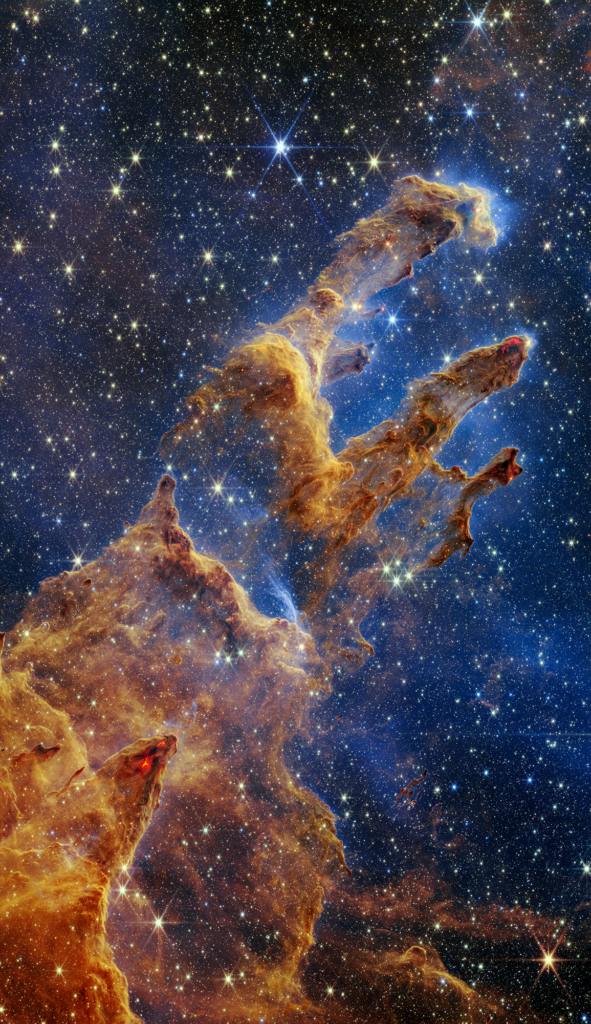 At least, that's the feeling I get from looking at this image. I mean, do you know something beautiful, really beautiful, but that by dint of seeing it and seeing it again bores you, doesn't tell you anything anymore, doesn't it speak to you?
(more…)